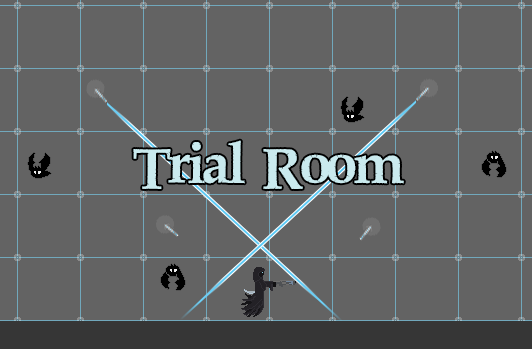 Trial Room
A downloadable game for Windows
A Rogue-like arena shooter where you have to strategically choose when and how to use your ammo in the most efficient way possible. Can you make it to wave 5? - Made for The Heart Jam by @RelicTooth in 72 hours.
Install instructions
1 and 2 on the keyboard to switch weapons, a/d to move left/right, w or space to jump, shift to "run"/"dash" , left mouse button to shoot, shoot/click the upgrade statues to activate.